The long-distance path GR-10 has a branch that goes across Serra, which allows you to do a circular itinerary within the municipality's limits. The itinerary starts at Serra's Town council and follows the GR-10 variant within town. It takes La Pobleta Street to leave the urban limits and heads to the mountain. Follow the red and white marks towards the path of El Berro, until the spring of El Poll, the end of the GR-10's branch. From there, take the forestry track to your right in order to get back to Serra, following the GR-10 again. You will pass by the spring of El Llentiscle and La Prunera. Always following the red and white marks, carry on along a trial that will lead you towards the gully of Marianet and the spring of the same name. After walking a few metres along the CV-310 road, you will carry on heading to the spring of L'Ombria, pass by the tower of Ria and, from there, you will arrive to Serra.
The GR-10 (E7) is part of the European long-distance paths network. It is a long-distance path that connects the Mediterranean Sera with the Atlantic, from Puçol to Lisbon. It goes across Serra Calderona from east to west, passing by the towns of Estivella, Segart, Serra, Gátova and Altura. It continues along the last foothills of the Javalambre mountain range and from Andilla, by the col of Bardés, it enters Aragon. Then it crosses the two Castiles, Madrid and Extremadura until it reaches Portugal. Its total distance is 1043 kilometres.

 Itinerary circular


Distance: 18 Km


 Estimated time: 6h


 Climb: 406m
Difficulty: high, due to its drastic climb and the roughness of the terrain.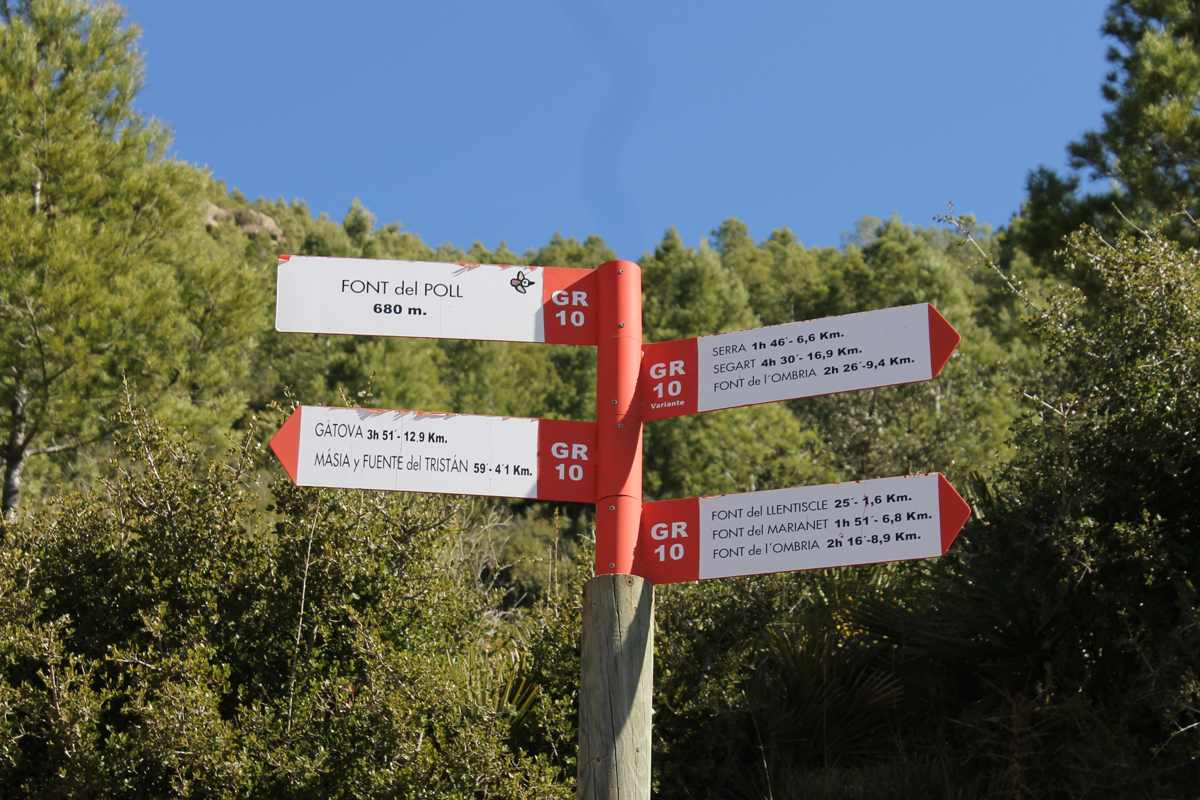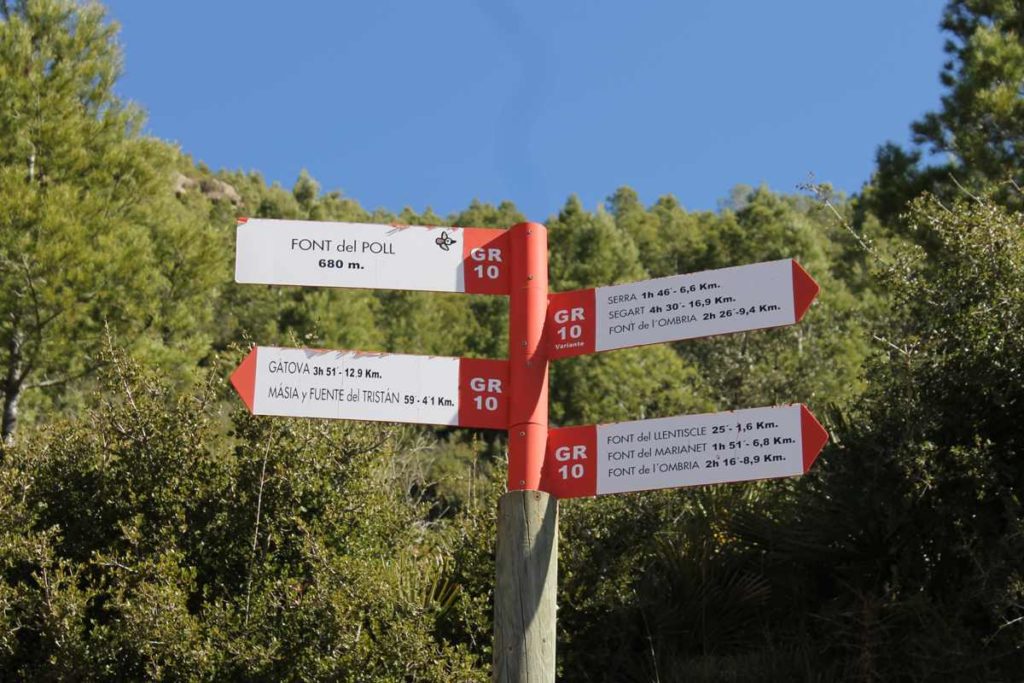 A word of advice:
Take care of nature. Respect it.
Plan you itinerary carefully beforehand. Do not underestimate the possible risks.
No one better than ourselves knows our limits. It is advisable to do itineraries according to our physical shape.
Bring a map, a GPS or a mobile app that works without signal. Your phone battery should be fully charged.
Tell someone where you are going and check the weather forecast.
You should pack you bag with water, some food, extra clothes, a torch and a small first aid kit.
Use proper shoes, a cap and sunscreen.
These itineraries are open during the whole year. In summer, however, it is convenient to avoid peak sun hours.
Save the number for emergencies: 112. In case of emergency, keep calm and call 112.