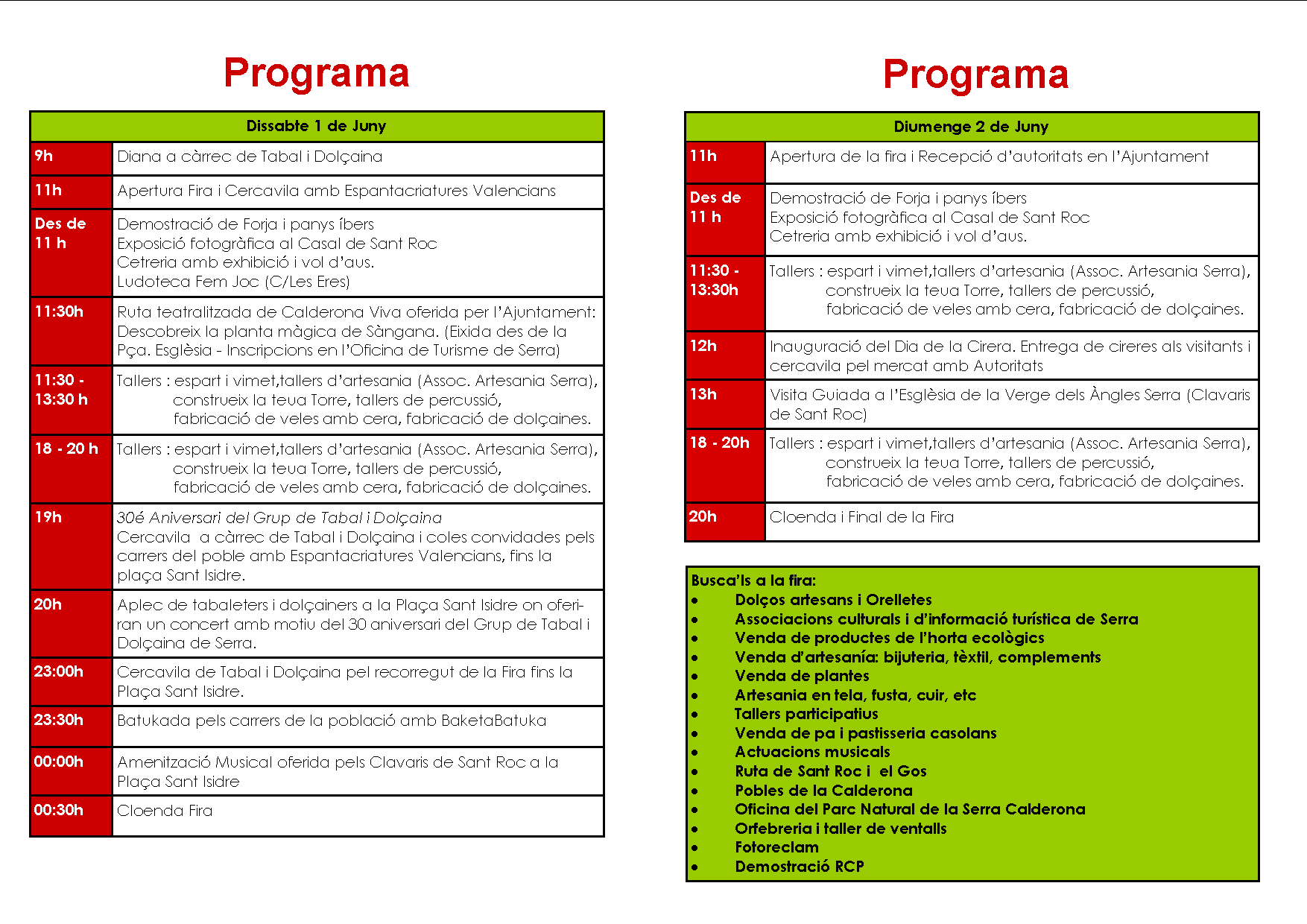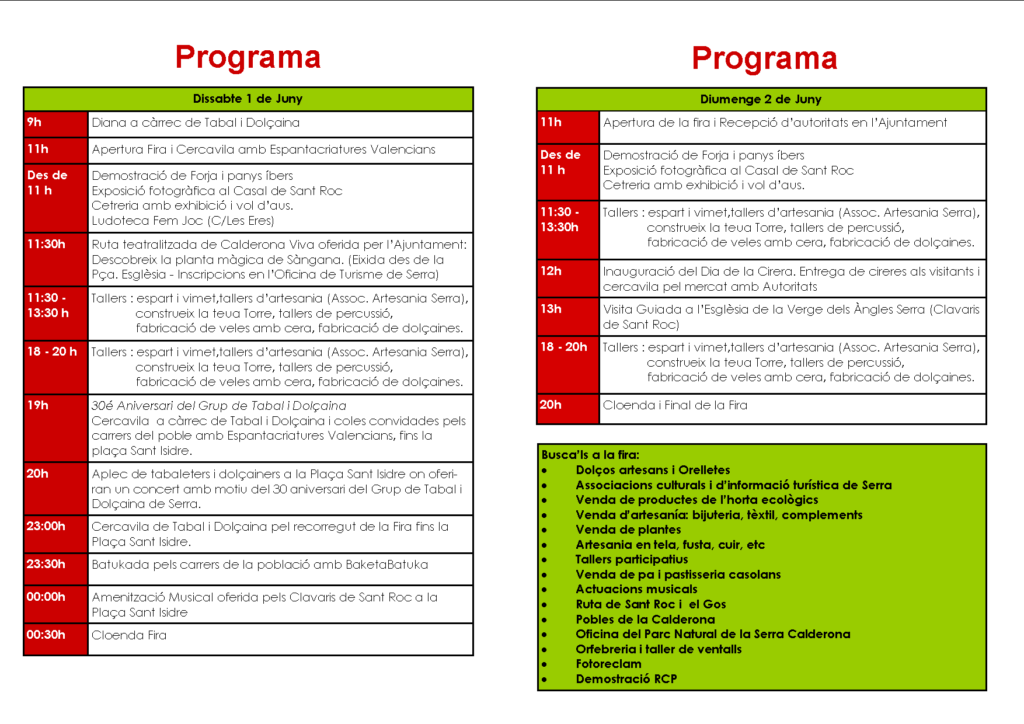 Serra welcomes the celebration of the XV Edition of theCalderona Fair and the XLIX Edition of Cherry Day this weekend, june 1 and 2. An intense weekend full of activities designed for the whole family. During these two days Serra wants to publicize all tourist attractions, based on nature and heritage, and wants to invite to enjoy the local craftsmanship and cuisine that shares the leading role with the cherry, fruit typical of Serra.
The Calderona Fair will be held on Saturday and Sunday from 11:00 in the morning. A market of crafts and typical products will be the center from which many leisure and cultural proposals have been prepared. Market of local products, traditional crafts, music, gastronomy, crafts, workshops, games, routes and guided tours, street entertainment, samples of villages of the Sierra Calderona and XXX anniversary of the Grup de Tabal i Dolçaina. 
On Sunday the XLIX Edition of the traditional Cherry Day will be celebrated. That day the Serra Town Council will offer to the visitors a small basket filled with cherries, the typical product of the town. The institutional act and subsequent delivery of fruits will take place at 12.00 on Sant Josep street, at the entrance of the town
A weekend in which the local gastronomy shares protagonism with the cherry, our most typical fruit. You can not lose it.